Recycle Week 2023
Recycle Week is a UK-based initiative that encourages people to recycle more and reduce waste.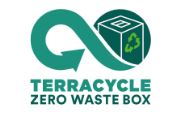 One of the main messages for this year's Recycle Week is 'Missed Capture,' which is about reminding people not to forget to recycle certain items.
Missed Capture refers to materials that we often forget or don't think about recycling. These include items like aerosols, empty cleaning product bottles, and used dental products such as empty toothpaste tubes, toothbrushes, heads, floss packets and interdental brushes.
According to Recycle Now, an estimated 4.5 million tonnes of waste is generated in the UK each year, and a significant proportion of this waste can be recycled. Unfortunately, not all of these materials are being captured and recycled. As a result, a considerable amount of potential recycling is being missed, which can ultimately end up in landfill sites, polluting the environment.
Thus, it is essential to educate ourselves and those around us on what items can be recycled and where to take them. Recycling plays a vital role in protecting the environment by conserving resources, reducing waste, and reducing the amount of waste sent to landfills.
By properly disposing of our waste, we can help ensure that valuable materials are not missed capture and can be reused for other products, thereby reducing the environmental impact of manufacturing new items.
This Recycle Week, let us all make a conscious effort to do our part in keeping our planet clean and green by properly disposing of our waste and making sure that none of the materials go missed capture. Whether it is educating ourselves and our communities, or just taking an extra second to think about the items we are throwing away, every small action counts towards a healthy and sustainable environment. If you are popping into Farnham, we have a Terracycle recycling box at reception for all of your used dental products.
#terracycle
#holisticdencare
#farnhamdentist
#environment
#zerowastebox
#reducereuserecycle
#recycleweek
#holisticdentalcentre
#welovefarham
#weloveourearth
---